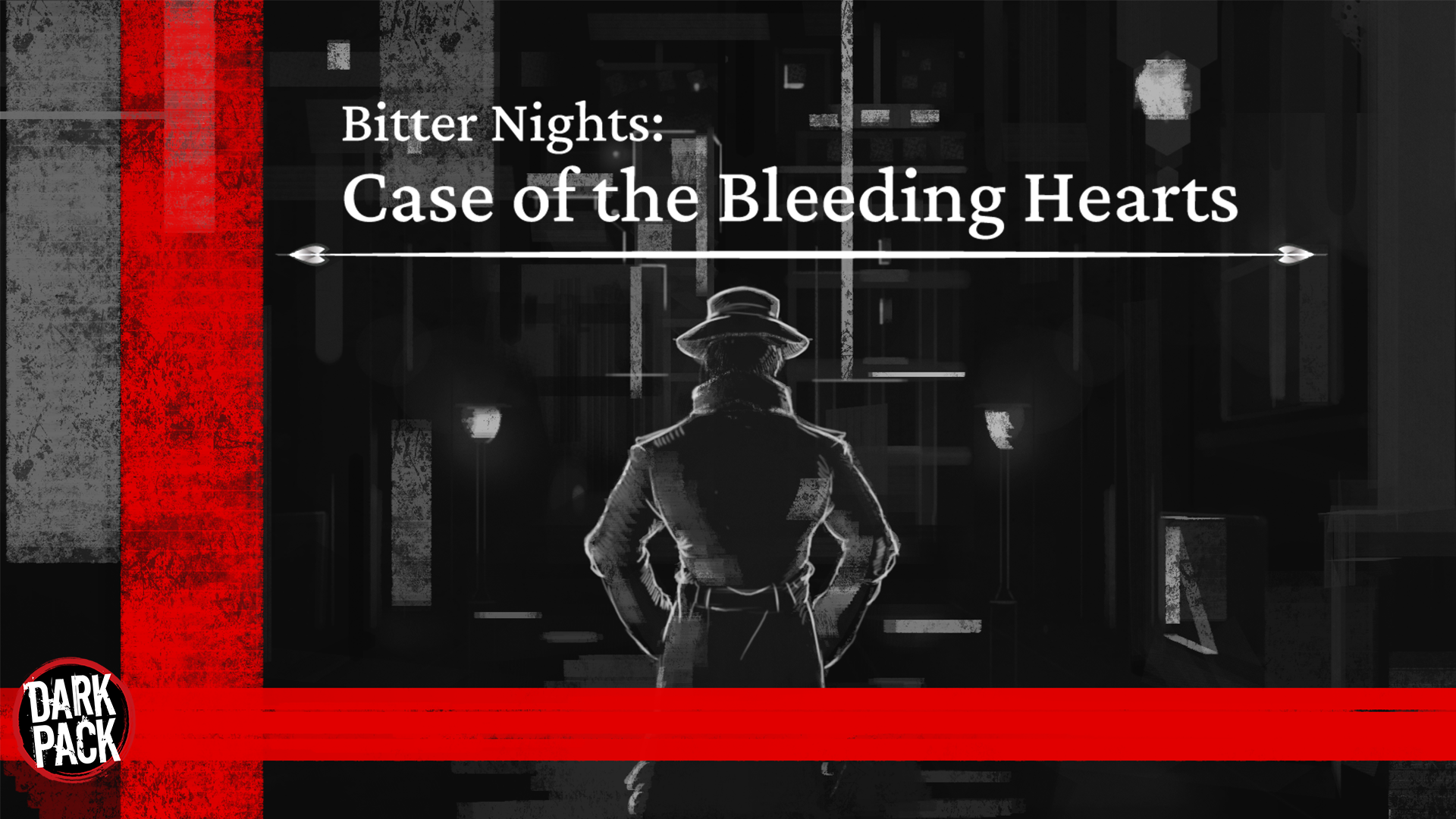 Bitter Nights: Case of the Bleeding Hearts
A downloadable game for Windows

Bitter Nights:
Case of the Bleeding Hearts
A visual novel set in the universe of Vampire: The Masquerade made during the Vampire: The Masquerade Game Jam 2022.



Follow along with the story of Malkavian private eye Ludwig Bitter as he has only three nights to investigate a murder case threatening to damage the Masquerade between vampires and mortals.
Manage your hunger and your time as you investigate leads and meet your contacts, both alive and undead, across eight major investigative scenes and hunt in the backstreets.
The decisions you make and clues you accumulate will decide the knowledge you have at hand to tie up the case in the ending sequence.
Will you close the case or end up hauled before the Prince for being even worse than your quarry?"


Interactive Story with impactful choices
manage your Hunger throughout the story
meet 12 different characters
5 different Endings

This visual novel can be played with mouse alone.
Use the left mouse button to get the next text or use a button.
The right mouse button opens always the settings menu.
With the key ESC you can close the game at any time.


Simon "Elegias" Gutleben

Writing

Marcel Mallon
Instagram: nastanian

Character & Background Art

Ramona Kiuntke
Website: kiu-design

GUI Art
Melina Cornelius
Game Designer, Producer, Developer
| | |
| --- | --- |
| Tara | Proofreader |
| Veluthi | Proofreader |
| | |
| --- | --- |
| BlackSherry | Tester |
| Hornmeister | Tester |
| das Tofu | Tester |
Special Thanks
Jonathan Witt




This game was created as a part of Vampire: The Masquerade game jam. Events portrayed in this game are not canon within World of Darkness universe


Install instructions
Download the Zip Folder
Unpack the Zip Folder
Open the Folder
Double Click on the BitterNights.exe
If you downloaded a Version before V1_3 please do the following before you download the game:
Open a window
write %appData% in it
Delete the Folder Bitter Nights

or open the Folder and delete the SaveGame Data