Anubis' Challenge
A downloadable game for Windows
Put your Vive on and be a novice of Anubis. The sacred urns, that
represent the sons of Horus, are missing. Your task is to find them and
to bring them back to their altars. But be careful because the
Scorpion-Warriors will try to stop you. Take your sword and crossbow gun
to fight them and master the Challenge of Anubis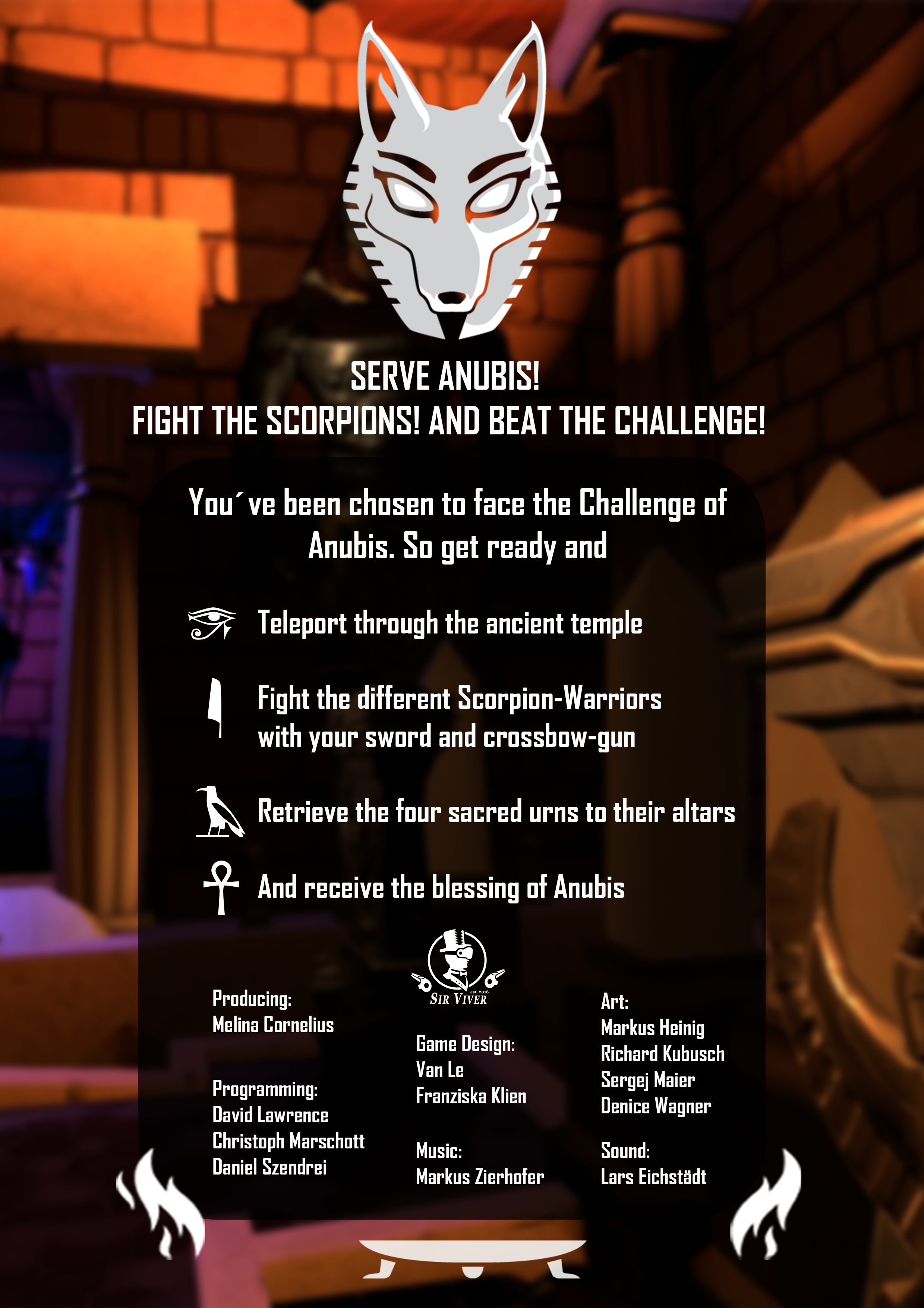 Comments
Log in with your itch.io account to leave a comment.
What was missing to make it better in your opinion?
Small Scorpions was really fast. i never died. reflecting laser was so easy i just held the sword in one way to reflect without moving. the temple was too big to notice the details. arrows are unlimited . i think it needs more puzzles.

Hi, where do I download the game from?
Hi, you can download the game in a bit less then two weeks at friday the 18th of august.
Okay, thanks! I'll be lookin' forward to it.